In 1994, Ryan Salenbien began tractor pulling with an International 1466 in the farm stock class. While continuously gaining a power advantage over the competition, Ryan decided to step up to the Super Farm class with the National Tractor Pulling Association. In 1999 the Salenbiens' purchased a Case IH 7220 competition tractor from Minnesota and the Never Satisfied Pulling team was formed. That very same year, after extensive rebuilds and fabrication, they earned their first NTPA Region ll Super Farm points title, after which they earned many 1st place finishes along with three back-to-back Bowling Green, Ohio Ring Championships. Adding to the records was a 2009 finals win at the National Farm Machinery Show in Louisville Kentucky.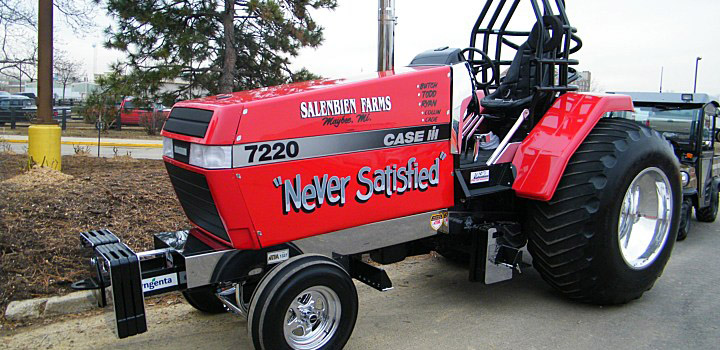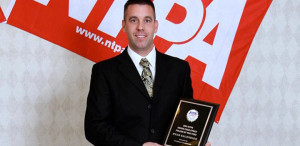 As the Never Satisfied pulling team became more-and-more "satisfied" with their pulling record, Ryan decided to take his interests in the sport elsewhere. The satisfaction of helping others receive the best possible performance on the track and in the dyno cell supersedes his own accomplishments.In 2007 Salenbien Performance, LLC was founded by Butch and Ryan Salenbien. It was then that a state-of-the-art Dynamometer and test cell was built and put into operation. Along with the dynamometer cell we also offer a 15,000 square foot facility which includes a machine shop, repair shop, overhead cranes, forklifts and other forms of equipment handling, a heated wash bay and plenty of outdoor parking space for semi trailers and rigs.
We put forth the effort to make sure our facility was far beyond expectations with many amenities which include, a temperature controlled atmosphere, all of the tools and equipment necessary to get the job done and even a place to get cleaned up after a long days work if necessary (shower facilities). We strive to make your experience well beyond the competition's. You can expect a safe, comfortable, clean and professional environment. Every client of Salenbien Performance will receive top-notch service while we promote our company's mission: "to achieve winning results". We strive to keep all results and testing confidential for each client. No sharing of information and test results is guaranteed.